(ENDED) Join our Silly Sock drive!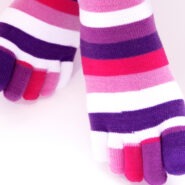 It's that time again!
Mallory's Miracle Children's Charity will be collecting silly socks for Vanderbilt Children's Hospital.
We would love to have teams, groups, and individuals participate! Please share and help us get the word out to as many who are willing to participate as possible!
**All socks donated must be in the original packaging per hospital policy.**
Boys and Girls socks of all sizes needed. Designs, textures, and all colors make them all the more fun!
We will be collecting from now until April 15, 2017.
Socks may be turned in anytime throughout this time. We are grateful to The Shoe Company in Dickson for allowing us to use their store as a drop-off point. You may bring socks in anytime during their normal business hours, or you may contact Tosha Guthrie at 615-934-2537 to arrange another way to drop them off.
We thank you for your help and look forward to putting many smiles on the faces of lots of children!
(PS:  Another way you can help is to pin, post, or share the image below via your own social media profile to spread the word! All you do is right-click the image below, save it to your computer, and upload it the same way you would for any of your own pictures.)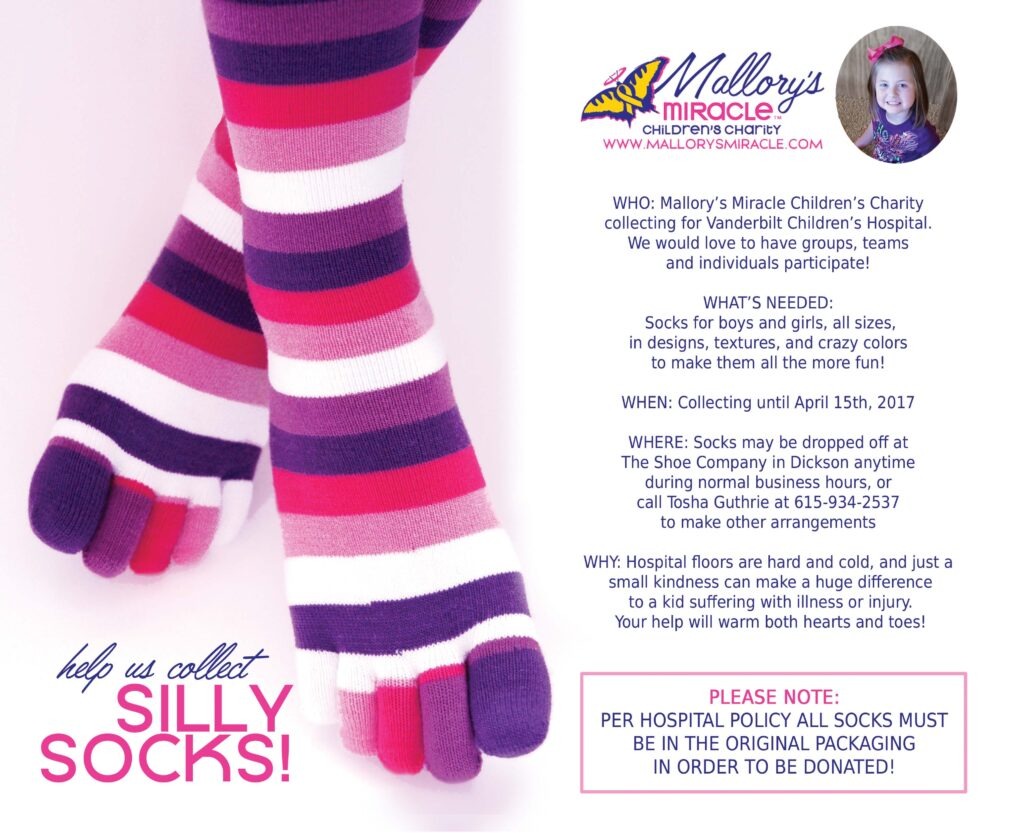 Save
Save
Save
Save
Save
Save
Save
Save
Save